Facebook ● YouTube ● Google+ ● Twitter ● Instagram ● LinkedIn ● Pinterest ● Tumblr ● ● ● ● and more!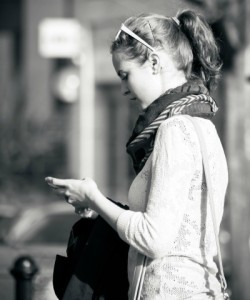 Managing more than three or four of the many social media platforms is like playing chess with a 3-D board and live mice for pieces! It can quickly become chaotic.
But while the options may appear overwhelming, no one can deny that . . .
Social media has "Leveled the Playing Field" for small business.
Suddenly your local restaurant, community bank or retail business has a dynamic and powerful means of communicating with their market. In many respects, their message can be more credible than the messages coming from their big-spending, national competitors!
At the same time, it has never been easier for a single, pissed-off customer to do so much damage to your reputation!
Social media can be toxic if not carefully planned and managed.
Which sites should you be considering for your business?
For the professional and business-to-business (B2B) world, LinkedIn is an easy and obvious choice. It's where you should start. Ignore it at your peril.
YouTube and Google Plus, and increasingly Twitter, may also work for business.
Facebook, on the other hand, is especially prized by retailers, service businesses and generally any business that serves consumers (B2C).
Your choice comes down to how well you know your audience.
What platforms do your customers spend time on or value the most? This tells you where YOU need to go and build a presence.
What is your plan for getting social media contacts into your sales funnel? Bear in mind, these platforms are social . . . not the place for aggressive selling. (In fact, a number of the platforms will shut you down for blatant selling.)
What is a new customer worth to you? This gives you an idea of the investment (your time or someone else's) you must be prepared to make in social media to get one more new client – assuming you can actually track that. (A "like" or thumbs up is not the equivalent of a new customer.)
It takes a while to master each social medium. Focus on just one to start; use the tools available to measure your impact. When you know what to expect, turning to automated social management programs like HootSuite and Post Planner (for Facebook) can help save time and avoid duplication.
But for all the hype, remember:
Social media is really meant for building relationships, not for generating sales.
If your marketing plan requires  — and justifies – spending the time and effort to build personal relationships, then it needs to include social media.