Wells Fargo Bank Middle Market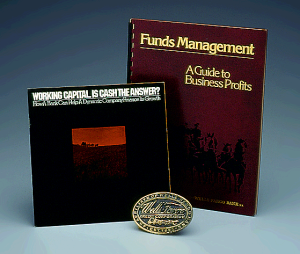 Objective:   
Overcome business executives' resistance to meet with a banker because of executives' lack of working knowledge about banking and the mechanics of financing.
Campaign:   
"Business Banking" campaign offered an attractive, simple-yet-authoritative book for business executives. (Two books were written specifically for the campaign. The account executive selected which book would be best for the prospect.) The book was delivered in person, setting the stage for later, meaningful sales conversations.
Strategy:       
Middle market executives were often intimidated by their inability to go toe-to-toe with bankers. This book was designed to give them basic knowledge of financing options and thus the confidence to engage in a discussion of their banking needs.
Results:        
The direct mail campaign continued for over three years because it repeatedly pulled 17-20% response from mid-sized companies (middle market) and over 50% from major corporations. (Later, we discovered that major corporations were using the book as a course of study for their own management level staff!)