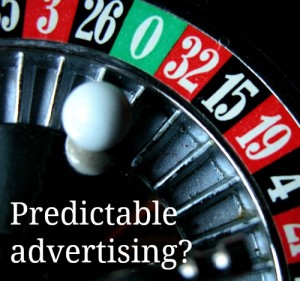 For long-time practitioners like me, predictability for advertising is nothing new. In fact, it dates back to the 1890s Sears frontier catalog. (That, of course, was before my time!)
One reason why direct response advertising can be predictable is because its principles are simple. They are based on "audience profiles." Good profiles allow us to choose strategies, target ads and messages, measure response and then to improve results by systematically testing.
Direct response works the same way with all appropriate media, including direct mail, with print and electronic campaigns and on Internet marketing channels as well. Yes, the Internet may offer low cost and fast turnaround capability, particularly for lower priced products — but the principles of building prospect lists based on audience profiles remain the same.
If you want more information about how we start the process of predictable advertising, take a look at this special report:
Seven Steps to a Business Prospect List
It will give you a very good idea of whether or not a Direct Mail campaign makes sense for you. If so, you may want to follow up with a conversation.